The Hackberry Flat Center will hold Bird Migration Tours on April 26 & 27, May 3 & 4. Friday tours will be from 6-8 pm and Saturday tours will be from 9am - Noon & 1-4 pm. To reserve your FREE spot email melynda.hickman@odwc.ok.gov or call 405-990-4977.
The Frederick Chamber of Commerce in conjunction with the City of Frederick will hold the annual City Wide Clean Up, City Wide Garage Sale and Junk in your Trunk sale on April 26-27. Click here for more info.
The Frederick Golf & Country Club will hold a 3 Man Scramble April 27-28. $225 per team, cash paid in each flight, 100% payback. Options skins and move ups both days, limited carts available. Call 580-335-2911 to sign up.
The Frederick Golf & Country Club in conjunction with Chapter CE, PEO will host a 4-Person Scramble Friday, May 10 starting at noon, lunch will be served at 11 am. $50/person, cash pay out. More details here.
The Pioneer Townsite will host a Family Fun Day May 18 from 12 - 2 pm in the Townsite. The event will be free and open to the public. Family Fun Day activities include crafts, face painting, a coloring contest, a scavenger hunt, and a petting zoo. Raffle tickets for cash and Chamber Bucks will be available as well. Click here for details. 
The Tillman County Farmers Market will open Saturday, May 18 from 8-11 am on South Main Street (in the old Sonic, next to Box Inc.).
Job Openings:
The Frederick Public Library is in need of a part time librarian. Organizational and people skills a must. Basic computer skills and library experience preferred but not essential. If you have questions stop by the library anytime. Fill out application and turn into city hall.
The Frederick Press-Leader is looking for a freelance sports writer. Experience preferred but not required. Photography experience is also preferred but not required. Willing to train interested parties. Must have knowledge about various high school sports. For more information contact Rick Carpenter at rick@altustimes.com or Kathleen Guill at kathleen@press-leader.com.
The City of Frederick is looking for career minded and team oriented individuals to join the Frederick Police Department. Applicants must have a valid drivers license, high school diploma or equivalent, must be at least 21 but no more than 45 years of age and able to pass the CLEET physical assessment test, MMPI background check before being considered for employment. Interested person may obtain an application at the Frederick Police Department, 124 South Main in Frederick. A copy of the Frederick Police Department Application can be downloaded by clicking the link. Call Office Carlton Trim at the FPD, 580-335-7503 with questions. The City of Frederick is an Equal Opportunity Employer.
The Frederick Golf & Country Club is hiring a part-time waiter/waitress/cook. Hours are 11-2 and some evenings as well as club events. Apply in the clubhouse.
Henniges Automotive is usually hiring. Testing and applications are available at either Workforce Oklahoma Employment Office. In Altus: 1115 N. Spurgeon, 580-482-3262. In Lawton: 1711 SW 11th Street, 580-357-3500.
Welcome to the
Frederick Chamber of Commerce Website
Business of the Week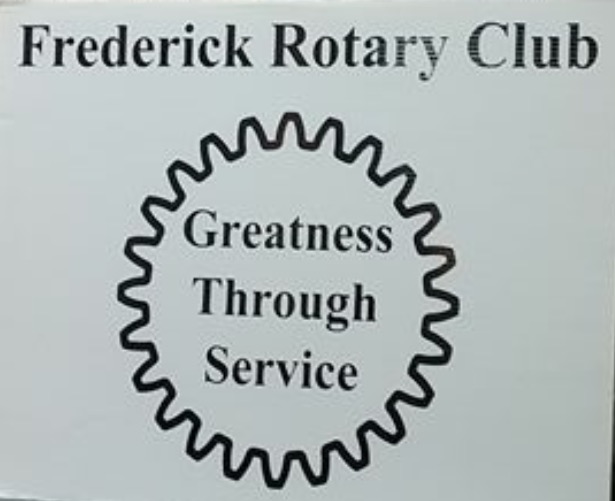 Rotary Club of Frederick
Steven Ellis, President
Brad Benson, Incoming President
Meet each Tuesday at noon in the Frederick Golf & Country Club


Barn Quilt Trail
Click link above to check out the Tillman County Barn Quilt Trail and download a map!

Bulky Waste Information

BulkWasteInfo Click the link to download a copy of the information and calendar.