Welcome to the Frederick Chamber of Commerce Website
Click here to purchae your ornament for the Rembrance/Honor Tree to raise funds for the Lighted Community Christmas Tree on the south side of the Tillman County Courthouse. The tree will be officially lit on November 21 at 7:15 pm after Girls On Main. Come join us for a special evening of community fun!
The WWII Airborne Demonstration Team will be their Fall Jump School in October ending with Open Hangar Day on Saturday, October 19 from 8 am to noon. Click here for more information.
The First Christian Church will hold a FREE Community "Souper" Saturday lunch October 19 from 11 am to 1 pm in the church, 500 N. 15th. Dine in and carry out available, delivery to shut ins only. Call 335-3521 to request delivery by noon Thursday.
The Frederick Lions Club will host a Baked Potato Bar on Monday, October 21 in the Great Plains Technology Center from 4:30-7 pm. Cost is $8 which includes potato, dessert and drink.
The Frederick Arts Council will hold a 90th Birthday Celebration for the Ramona Theatre on Sunday, October 27 at 2 pm. Light refreshments will be served as well as a screening of the 1929 hit Broadway Melody.
The Frederick Arts Council is working with Crystal Ostermann to present a monthly creative class for kids in Frederick. This month will be Thursday, October 24 and be held the 4th Thursday of each month from 5-7 pm in the Lois Long Center. The cost of the class is $10 to cover supplies only. Download your registration form by click this link: ArtFlier
The 12th Annual Cotton Festival & Chili Cook Off will be November 2 from 9 am to 2 pm. Click here for more information.
The Frederick Public Library will hold their Annual Books & More Sale in the library basement on November 2 & 9 from 9 am to 3 pm. Come take a look at the new-used stock, these books have not been available in previous years. Many items starting at 25 cents! The library basement is handicap accessible.
Click this link FrederickMap to download your map!
Click here
for your
2019 Cotton Festival Vendor Packet
Business Highlight of the Week

New Tong's Asian Cuisine
715 South Main Street
Frederick, OK 73542
580-335-3030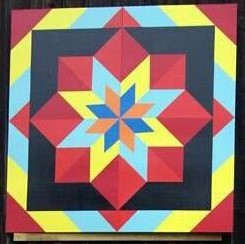 Job Openings:
Keystone Food Service, operators for the Frederick Public Schools cafeterias, is searching for a Food Service worker. Hours are 7 am to 1:30 pm daily through the school year. Applications can be picked up from Lisa Wirt at Prather Brown Center.
The Tillman County Law Enforcement Center is currently hiring for a Full Time Jailer position & CLEET Certified Transport Officers. The jailer position includes benefits and insurance. Experience a plus but not required. Applications available at the Tillman County LEC, 1200 S. Main in Frederick. Holding on site interviews Mondays, Wednesdays and Fridays from 9 am to 1 pm. Send resumes to Tillman County LEC by fax, 580-335-7135 or email to tillmanlec@gmail.com.
The City of Frederick is looking for career minded and team oriented individuals to join the Frederick Police Department. Applicants must have a valid drivers license, high school diploma or equivalent, must be at least 21 but no more than 45 years of age and able to pass the CLEET physical assessment test, MMPI background check before being considered for employment. Interested person may obtain an application at the Frederick Police Department, 124 South Main in Frederick. A copy of the Frederick Police Department Application can be downloaded by clicking the link. Call Office Carlton Trim at the FPD, 580-335-7503 with questions. The City of Frederick is an Equal Opportunity Employer.
Henniges Automotive is usually hiring. Testing and applications are available at either Workforce Oklahoma Employment Office. In Altus: 1115 N. Spurgeon, 580-482-3262. In Lawton: 1711 SW 11th Street, 580-357-3500.
Southwest Oklahoma Juvenile Center, Manitou, OK is hiring multiple positions. More Info: 580-397-3511