Welcome to the Frederick Chamber of Commerce Website
The Frederick Arts Council will host a Community Christmas Concert on Saturday, December 14 at 7 pm in the Ramona Theatre. There is no admission but any donation you could make would be appreciated. Click on the Upcoming Events link above for details.
The Frederick Arts Council is now selling the 2019 Themed Ornament of the Ramona Theatre. Ornaments are $15 each and on sale at KC's or at the concert Saturday night. Previous years ornaments are available for $10 each.
The Frederick Ag Boosters will host their Annual Chili Supper on Friday, December 20 from 4:30 - 7 pm in the Lois Long Center. Tickets are $6 and iclude chili with all the trimmings, homemade dessert and drink.
The Frederick Community Christmas Parade and Chamber Bucks Give Away will be Friday, December 20 at 5:30 pm in dowtnown Frederick. Head to "Christmas in Frederick" for details.
The First Baptist Church, 11th & Grand Ave., will host their annual Community Christmas Dinner on Wednesday, December 25 from 11 am to 1 pm. Dine in , carry out or delivery available. Call 335-2166 for reservations no later than 3 pm Monday, December 23.
Click this link FrederickMap to download your map!
Business Highlight of the Week

Bagwell Crop Insurance Agency
1307 South Main Street
Frederick, OK 73542
(580) 335-2223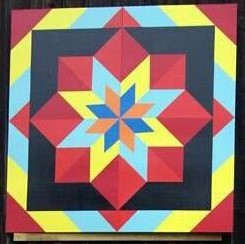 Job Openings:
The OK Dept of Human Services is hiring a Child Welfare Specialist for the Frederick area. Applicants must have a bachelor's degree in some discipline. For more information head to the DHS website by clicking here.
Great Plains Country Regional Tourism is looking for an Executive Director. Submit resumes to GPC, 1105 West Main Street, Suite 2, Duncan OK 73533 or call Chuck Ralls (group President) at 580-739-8832.
The Tillman County Law Enforcement Center is currently hiring for a Full Time Jailer position & CLEET Certified Transport Officers. The jailer position includes benefits and insurance. Experience a plus but not required. Applications available at the Tillman County LEC, 1200 S. Main in Frederick. Holding on site interviews Mondays, Wednesdays and Fridays from 9 am to 1 pm. Send resumes to Tillman County LEC by fax, 580-335-7135 or email to tillmanlec@gmail.com.
The City of Frederick is looking for career minded and team oriented individuals to join the Frederick Police Department. Applicants must have a valid drivers license, high school diploma or equivalent, must be at least 21 but no more than 45 years of age and able to pass the CLEET physical assessment test, MMPI background check before being considered for employment. Interested person may obtain an application at the Frederick Police Department, 124 South Main in Frederick. A copy of the Frederick Police Department Application can be downloaded by clicking the link. Call Office Carlton Trim at the FPD, 580-335-7503 with questions. The City of Frederick is an Equal Opportunity Employer.
Henniges Automotive is usually hiring. Testing and applications are available at either Workforce Oklahoma Employment Office. In Altus: 1115 N. Spurgeon, 580-482-3262. In Lawton: 1711 SW 11th Street, 580-357-3500.
Southwest Oklahoma Juvenile Center, Manitou, OK is hiring multiple positions. More Info: 580-397-3511