Welcome to the Frederick Chamber of Commerce Website
The Tillman County Farmers Market will open each Saturday from 8-11 am on South Main Street (in the old Sonic, next to Box Inc.).
The Frederick Arts Council is working with Crystal Ostermann to present a monthly creative class for kids in Frederick. The Creative Space will begin Thursday, August 22 and be held the 4th Thursday of each month from 5-7 pm in the Lois Long Center. The cost of the class is to cover supplies only. Download your registration form by click this link: ArtFlier
The 47th Arts 'N Action Show will be Saturday, September 21 from 9 am to 3 pm on the Tillman County Courthouse. For more information on entering as an artist, food vendor or entertainment click here.
Click this link FrederickMap to download your map!
Business of the Week

Deeryard Salon & Boutique
722 South Main Street
Frederick, OK 73542
580-471-7583

Barn Quilt Trail
Click link above to check out the Tillman County Barn Quilt Trail and download a map!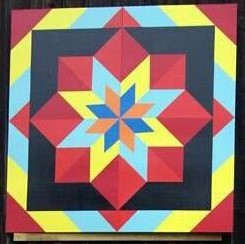 Job Openings:
Subway of Frederick is hiring for morning, afternoon and weekend shift. Interested parties should stop by for an application, 800 South Main Street.
Tillman County Law Enforcement Center is looking for a kitchen manager. The position is full-time and includes benefits. Applications are available at the Tillman County LEC, 1200 S. Main, Frederick.
The Tillman County Law Enforcement Center is currently hiring for a Full Time Jailer position & CLEET Certified Transport Officers. The jailer position includes benefits and insurance. Experience a plus but not required. Applications available at the Tillman County LEC, 1200 S. Main in Frederick. Holding on site interviews Mondays, Wednesdays and Fridays from 9 am to 1 pm. Send resumes to Tillman County LEC by fax, 580-335-7135 or email to tillmanlec@gmail.com.
The City of Frederick is looking for career minded and team oriented individuals to join the Frederick Police Department. Applicants must have a valid drivers license, high school diploma or equivalent, must be at least 21 but no more than 45 years of age and able to pass the CLEET physical assessment test, MMPI background check before being considered for employment. Interested person may obtain an application at the Frederick Police Department, 124 South Main in Frederick. A copy of the Frederick Police Department Application can be downloaded by clicking the link. Call Office Carlton Trim at the FPD, 580-335-7503 with questions. The City of Frederick is an Equal Opportunity Employer.
Henniges Automotive is usually hiring. Testing and applications are available at either Workforce Oklahoma Employment Office. In Altus: 1115 N. Spurgeon, 580-482-3262. In Lawton: 1711 SW 11th Street, 580-357-3500.
Southwest Oklahoma Juvenile Center, Manitou, OK is hiring multiple positions. More Info: 580-397-3511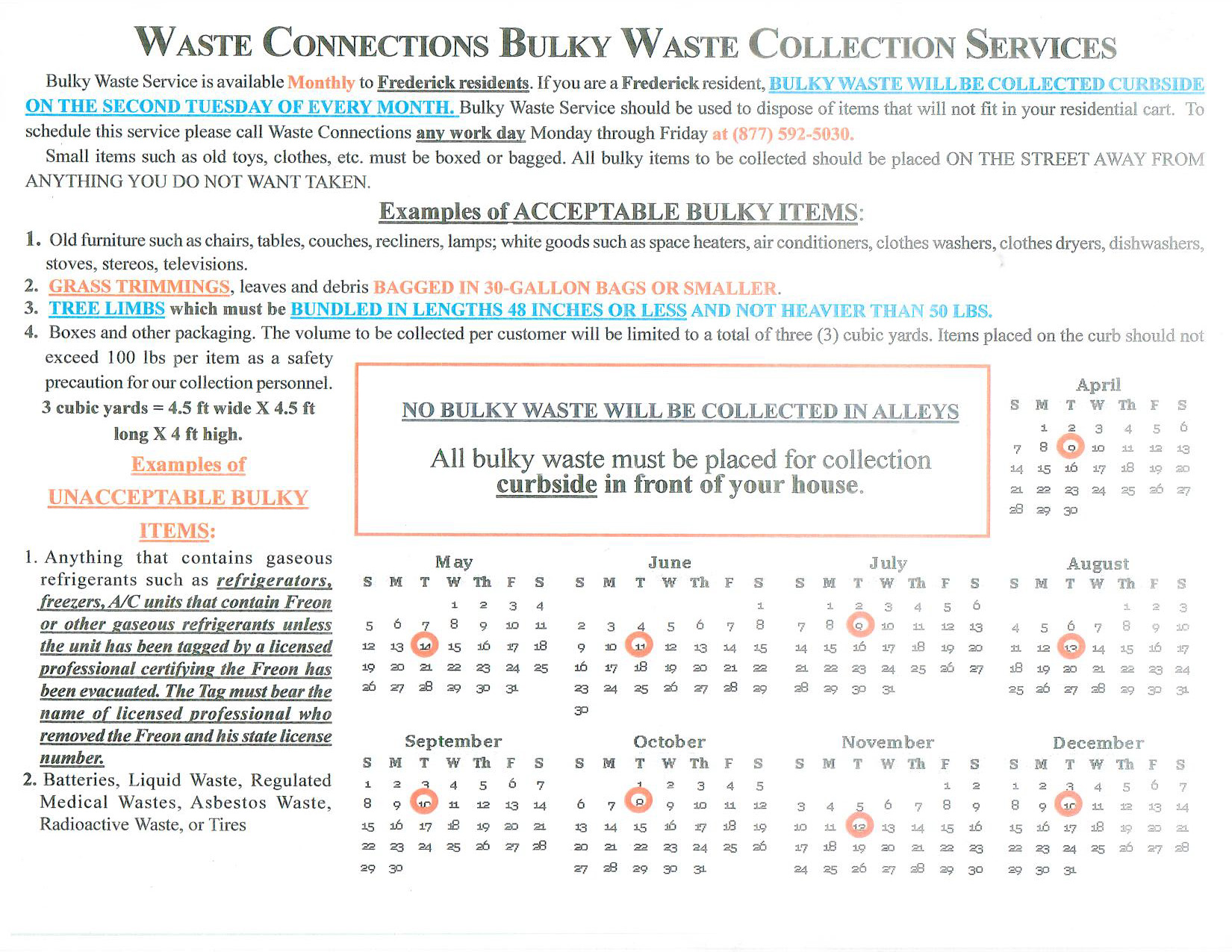 Bulky Waste Information

BulkWasteInfo Click the link to download a copy of the information and calendar.